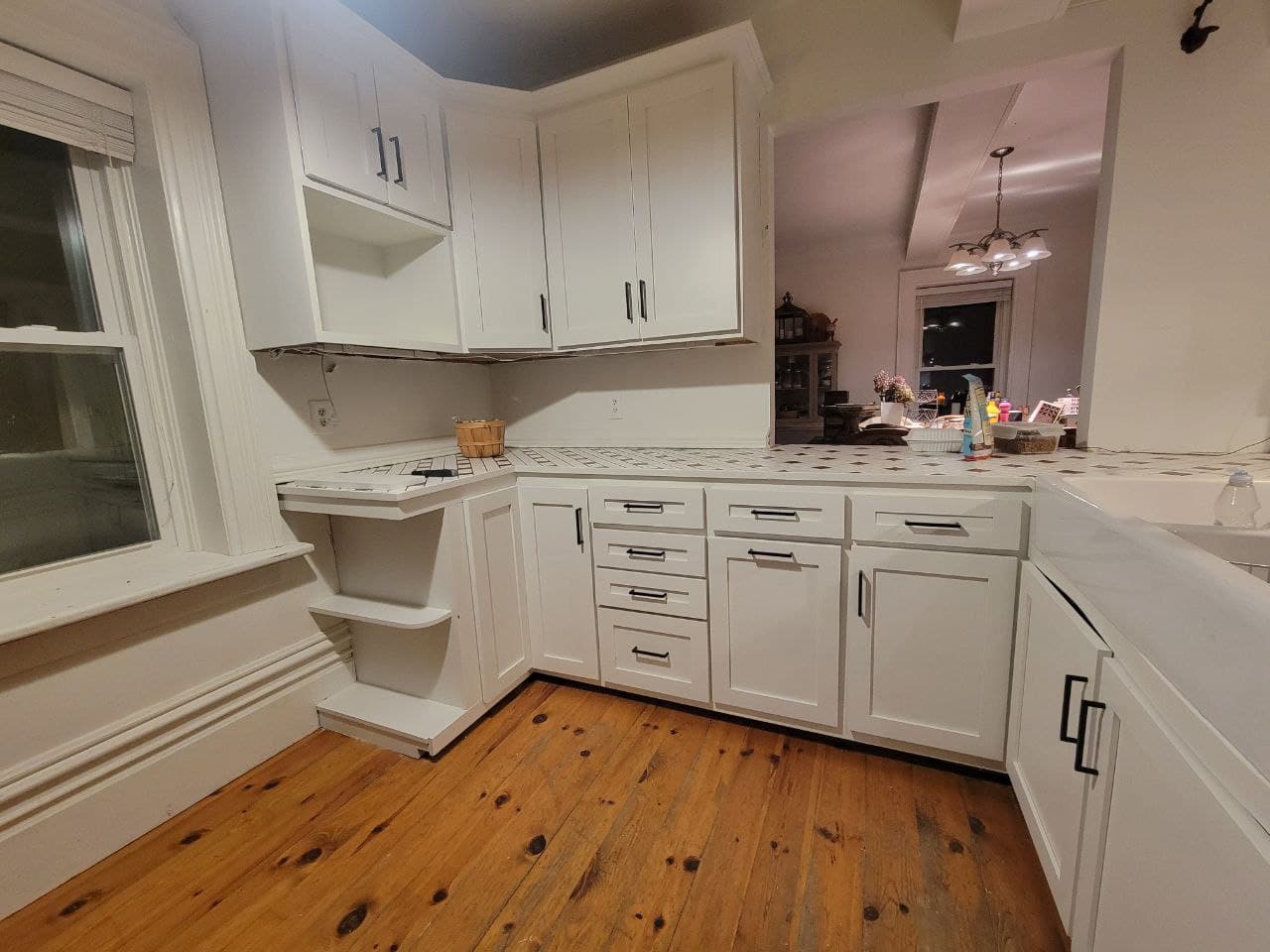 What is Cabinet Refacing and why you should consider it?
Cabinet Refacing is the process of keeping the current layout and boxes and replacing all the doors and drawers. This is one of the most economical ways to add value to your home and end up having a beautiful kitchen. We only recommend cabinet refacing to our clients when they have really old and outdated cabinet doors, but their boxes are still in a good shape.  Once your boxes have shifted and are no longer square, it will throw the alignment out, regardless of the age of the doors.
We recommend that you upgrade your hinges when you have decided to reface your kitchen cabinets. Going with a soft close hinge with multiple adjustment points will help your new doors align and extend the life of the painted surfaces. Another upgrade is to change all the cabinet pulls. We love a minimal but yet a timeless look when it comes down to selecting new pulls for your doors and drawers. Larger drawers and pantry doors can alway benefit from a larger pull and make things more interesting.
When it comes down to choosing a door, you can pick from different materials and designs depending on your budget. MDF is a budget friendly choice, but it doesn't do too well against water so you should avoid it if you are a heavy user. Maple is also a good choice but a little more expensive option. You can always go with a veneer centre panel to save on the cost. We use the best products on the market to ensure a great looking and long lasting kitchen cabinets when it comes down to painting your cabinets.
If you woud like to know more about our process click here.